DRIVE More Traffic, Leads & RISE Above Your Competition
Search Engine Optimization (SEO) is the process of optimizing your website so search engines like Google, Bing, Yahoo can find and rank it.
Why is this important?
The better visibility your pages have in search engine results, the more opportunity you'll have for visitors to click through to your website.
How does it work?
Search Engines use complex algorithms to rank websites based on Expertise, Authoritativeness, and Trustworthiness. They do this so they can match a searcher's query with the best source to answer it.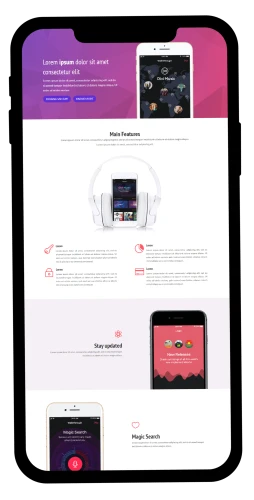 93% of online experiences begin with a search engine.
How Can SEO Improve My Central New York Business?
SEO can improve your business in many different areas along with helping you meet specific goals. Let us go thru just some of them:
» SEO can help you increase your business's online visibility by positioning on top of results pages, which is translated into more visitors, more leads, and eventually, more customers
» SEO can help you build brand reputation and awareness by being on top of mind of consumers
» With local SEO, you can target specific users looking for your products and services in a specific area, which can improve your conversions by targeting a specific niche
» Lastly, SEO will help you improve user experience on your website by making it easy for visitors to find your products or services, which can increase the chances of closing more sales.
RISE Digital Consulting is a Syracuse-based SEO company that has strategies that are focused on generating real results for customers. 
Technical SEO
We will perform technical audits of your existing site and identify areas of opportunity. All Newly built sites will have a Technical SEO foundation built into them.
Local SEO
Our local SEO services include optimizing your website, content, and Google My Business profile for local searches.
On-Page SEO
RISE SEO services include on-page SEO element optimizations such as meta descriptions, title tags, headings structure, URL structure, images, and internal or external links.
Keyword Research
Targeting relevant keywords will help you create quality content that adapts to users' search intent. As part of our SEO marketing strategies, we will perform in-depth keyword research to discover topics that users often search for around your industry.
Getting Started With
Rise

Is Easy
Book A Strategy Session
We'll get to know you and your business as well as your goals and vision.
Choose Your Solution
We will create a customized solution that will meet your goals and your timeline
We Deliver The Results
Leave the rest up to us! Our data-based approach will have your phone ringing in no time.